Second General Assembly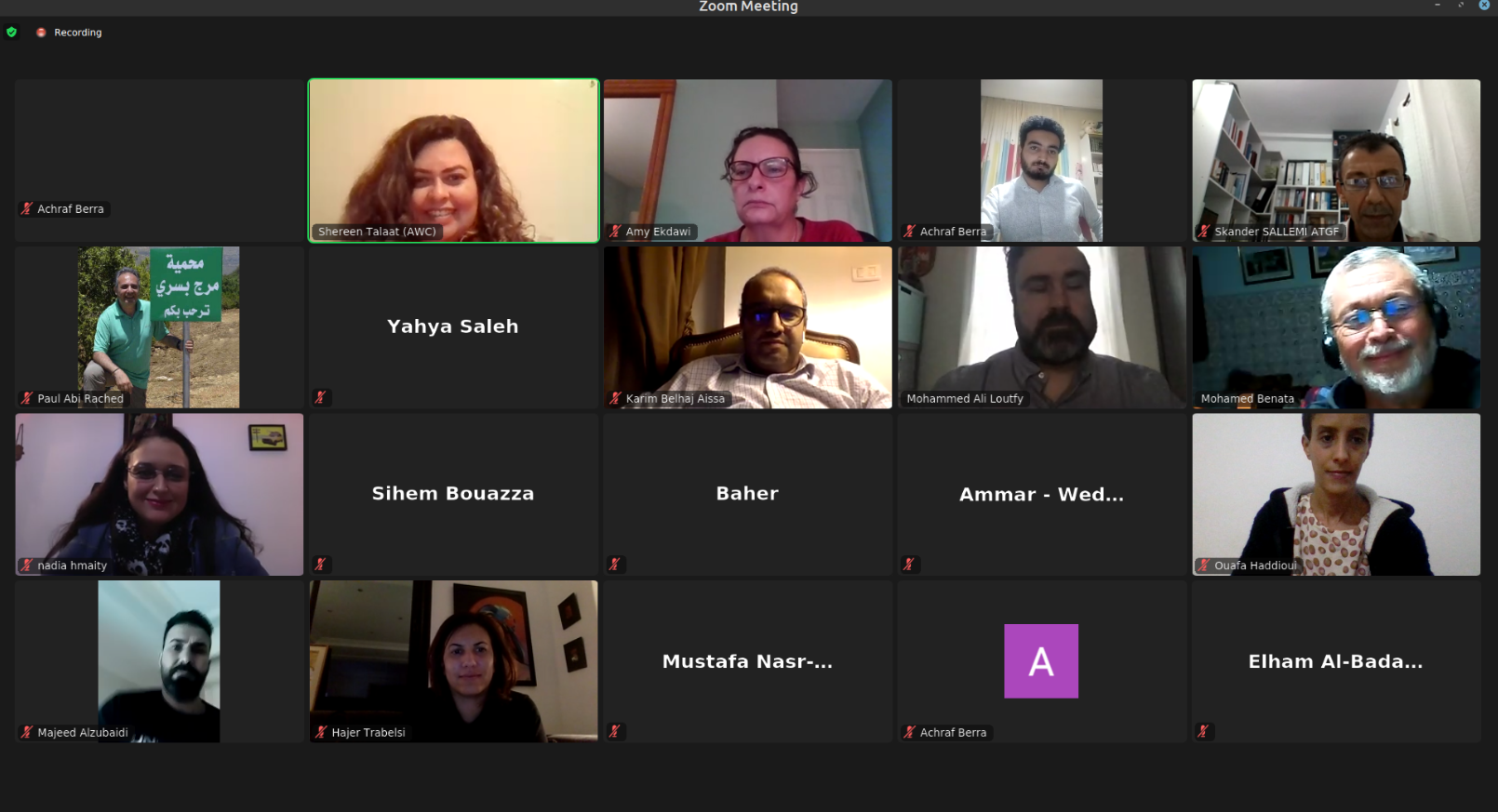 Statement
Arab Watch Coalition held its Second General Assembly, on October, 21th and gathered 27 organization members from around the region: Morocco, Tunisia, Egypt, Lebanon, Jordan, Iraq and Yemen.
The coalition reviewed its up-to-date status, main achievements undertaken during the last two years (2018-2020) and ongoing actions around the region. One essential achievement was congratulated by AWC organization members, the strategic efforts taken during the campaign Save the Bisri Valley in Lebanon which was a victory, on September 5, 2020, the World Bank officially canceled its $244 million loan for the Bisri Dam project. Lessons learned from this campaign in terms of global mobilization and strategic actions have aroused huge motivations among the organization members around the region.
Arab Watch Coalition welcomed the efforts made by its former Board of directors during its mandate, which has presented the work they have successfully completed since the founding of the coalition in 2018. They then formally handed over responsibility to the new elected Board of Directors for the two next years :
Yahya Saleh, Yemen Observatory for Human Rights, Yemen
Ahmad Awad, Phenix Center for Economic and Informatics Studies, Jordan
Independant Lawyer, Egypt
Mohammed loutfi, Arab Forum for the Rights of Persons with Disabilities, Lebanon
Nadia Hmaiti, Association Démocratique de Femmes du Maroc, Morocco
Seham Bouazza, Association Tunisienne de Droit du Développement, Tunisia
Moustafa Nasser, Press Freedom Association, Iraq
Each of the organization members has presented their work in relation to IFIs operating in their countries which raised main common constraints in terms of information accessibility, operations transparency and accountability mechanisms which implies opening channels with stakeholders. AWC has listed these issues as main priorities to draw up in the next 2020-2020 working plan.